Submit and Check
Registration and login are required to submit items online and to check the status of current submissions. To register, click the register button below. If you already have an account, proceed to login through the following with your username and password.
This journal charges an article processing charge of S$ 600.00 (Singapore Dollars)
Viser Technology provides the following payment channels. Upon reception of the invoice from Viser, you may choose one of the following payment methods that suit you the most.
Bank Transfer / Wire Transfer
Bank: DBS Bank Ltd
Account Name: Viser Technology Pte Ltd
Account No.: 023-906417-5
Swift Code: DBSSSGSG
Alipay / Wechat Pay
Scan the following QR code for payment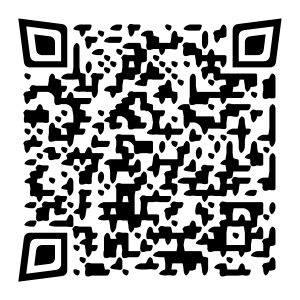 UnionPay
Viser supports payments via UnionPay. If you wish to make the payment using a UnionPay enabled credit/debit card, please contact us at viser-tech@outlook.com to request for the payment link to be sent to your email address. Once you have received the payment request email, click on the link to go to the secure UnionPay payment page to complete the payment.
In your payment request email, please indicate the following information:
Author Name(s)
Article Number
Article Title
Journal Title
Should you encounter any problem related to payment, please contact viser-tech@outlook.com for assistance.
The 2019 World Transport Convention (WTC) is jointly sponsored by China Association for Science and Technology, Ministry of Transport and Chinese Academy of Engineering and China Highway and Transportation Society.Viser Technology is the media support unit and publish thematic special issues.T…
Load More
经国务院批准,由中国科学技术协会、交通运输部、中国工程院共同主办,中国公路学会承办,国内外交通运输科研机构、院校、企事业单位和社会组织的共同支持的2019世界交通运输大会,定于2019年6月13日至16日在北京国家会议中心举行。6月13日报到,6月14日-16日开会。大会以"智能绿色引领未来交通"为主题,内容涵盖学术交流、成果推广、产品展示、国际合作、科技竞赛、学科报告与标准发布等内容,旨在为世界交通运输行业提供酝酿创新、主导创新、展示创新和实施创新的国际化交流平台。
会议时间:
2019年6月13日至16日
6月13日:代表报到及闭门会议;
6月14日至16日:大会开幕…
Load More