China (Wuhan) International Bridge Industry Expo opens.
Published on 2022-07-21 | Last updated on 2022-07-21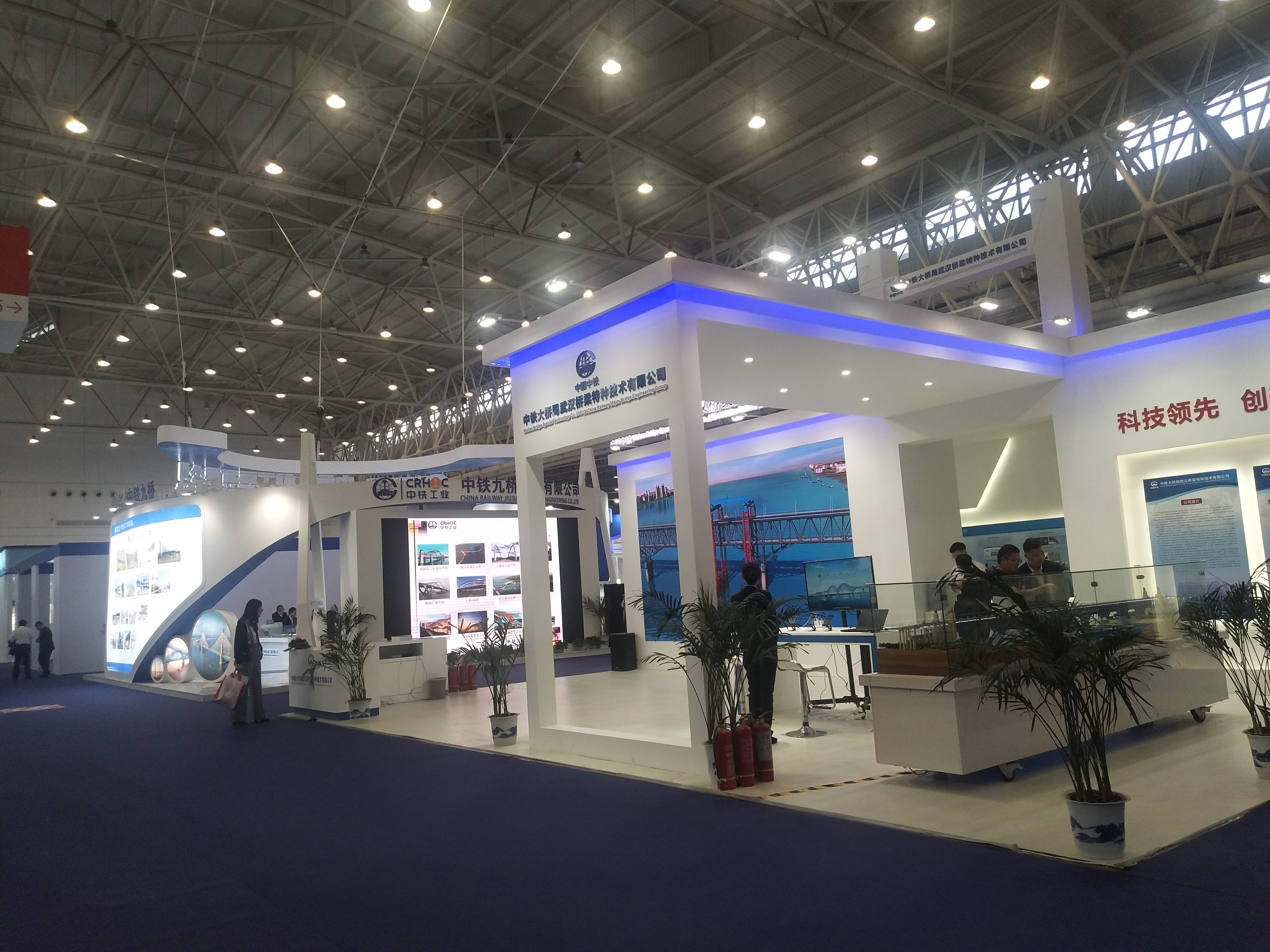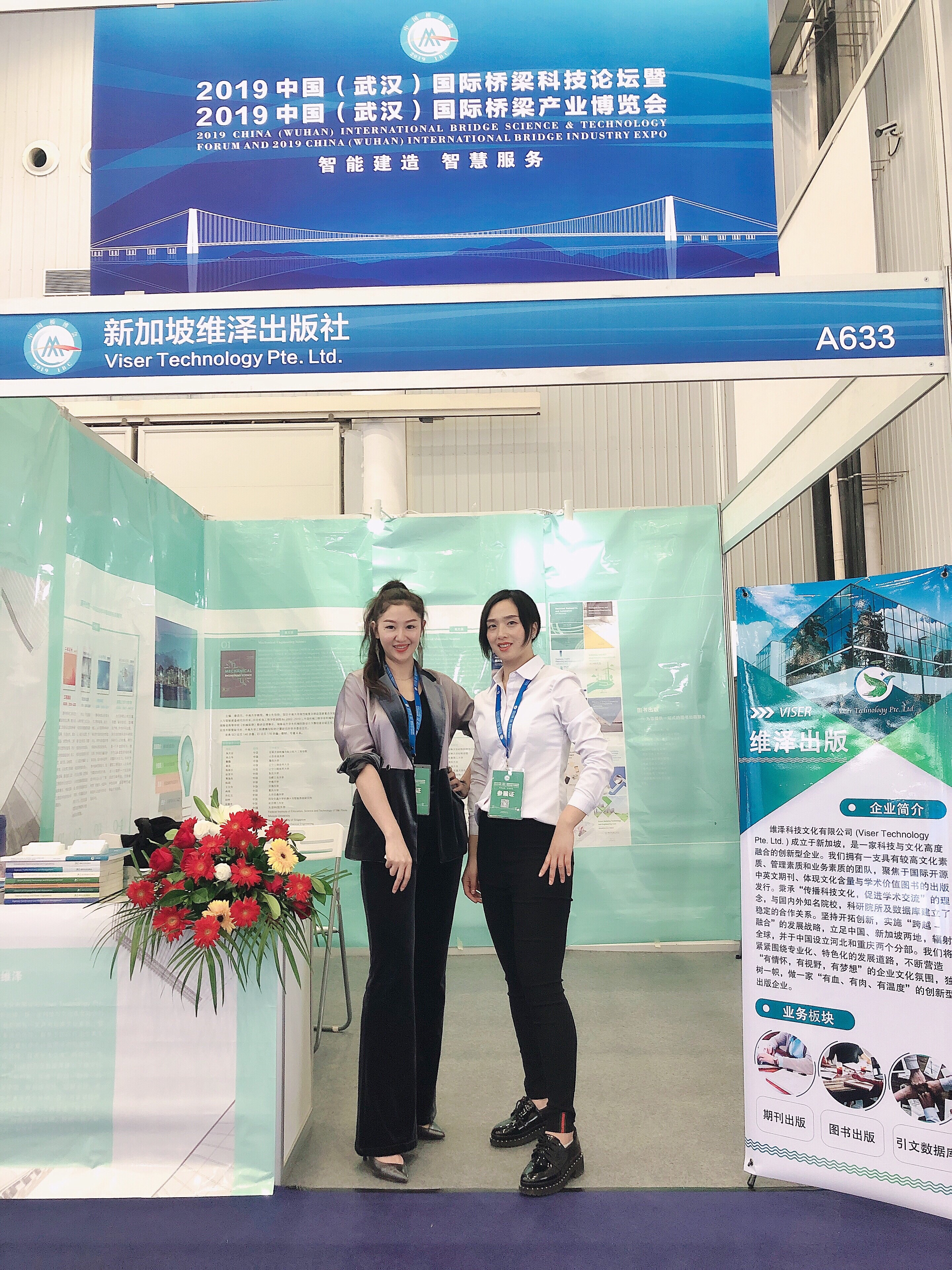 From November 1st to 3rd, 2019, China (Wuhan) International Bridge Science and Technology Forum and China (Wuhan) International Bridge Industry Expo were held at Wuhan International Expo Center. The event was hosted by Hubei Provincial Communications Department and Wuhan Municipal Government, and hosted by China Railway Bridge Bureau, China Railway Bridge Institute, Wuhan Science and Technology Bureau, Wuhan Chengtou Group, State Key Laboratory of Bridge Structure Health and Safety, and Hanyang District Government of Wuhan. Viser Technologies is a partner in Industry Expo. More than 50 bridge experts and more than 2,000 professiona ls from China, the United States, Germany, Britain, Japan, South Korea and other countries gathered in Wuhan, the "capital of bridge construction", to seek the innovation and development of bridge science and technology.
At present, the modern information technology represented by the Internet, big data, artificial intelligence, etc. is changing with each passing day. A new round of scientific and technological revolution and industrial transformation are vigorously advancing, and the intelligent industry is developing rapidly. The theme of this forum is "Intelligent Construction, Smart Service". Academicians Qin Shunquan and Mao Xinping of the Chinese Academy of Engineering, Yozo Fujino of the Japanese Academy of Engineering, and Li Xiangxian, a professional engineer of civil engineering in South Korea, and other 12 domestic and foreign bridge experts made academic presentations at the main forum. More than 40 bridge experts, including Changjiang Scholar, Professor of Bridge Engineering Department of Tongji University, and Sun Limin, Vice-President of International Bridge and Structure Association, made keynote speeches at four sub-forums respectively, namely, the sub-forum of bridge science and technology innovation and development, the sub-forum of bridge equipment and materials application, the sub-forum of bridge health, safety and wisdom, and the sub-forum of bridge and urban development. The Expo held at the same time as the Forum fully demonstrated the development achievements of the whole industrial chain of upstream and downstream bridges at home and abroad, and set up a platform for exhibitors for all-round technical exchange, information communication, product display, business services and investment attraction.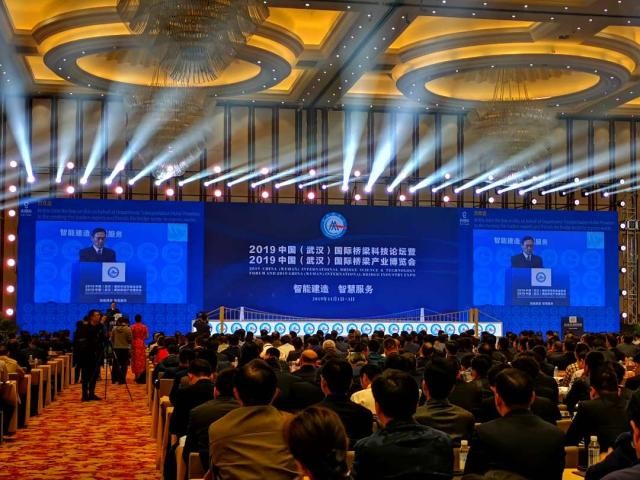 The Expo attracted nearly 100 enterprises to participate in the exhibition, with a traffic flow of 20,000 people on the first day. According to Gao Zongyu, a master of Chinese engineering design and chief engineer of China Railway Bridge Institute, the latest materials and cutting-edge technologies in the bridge industry are displayed at this Expo, such as ultra-high performance concrete which has been successfully applied to Junshan Yangtze River Bridge. It has high strength and durability, and can help solve the worldwide problem of "steel structure bridge deck is prone to fatigue cracking"; At present, the steel wire with the largest tensile strength in the world, a single steel wire with a diameter of 7 mm and a strength of 2,000 MPa, has a tensile force of 7.7 tons, which is equivalent to the weight of four cars; The multifunctional underwater robot with a maximum dive depth of 200 meters can realize underwater depth and directional cruise, and can also give full play to the functions of "microscope" and "perspective eye" in deep water. It once showed its talents in the open caisson of the middle tower of Oujiang North Exit Bridge ... In addition, there are monitoring and testing tools such as the non-contact radar monitoring system and the portable ultrasonic detector of screw axial force, which have been applied to Qingshan Yangtze River Bridge in Wuhan, and the exhibition has passed the large screen.
"This year marks the 70th anniversary of the founding of New China, and the 2019 China Bridge Expo is also a concentrated display of the development achievements of China's bridge construction." Liu Ziming, Party Secretary and Chairman of China Railway Bridge Bureau, introduced. "This bridge fair announced the latest data of Wuhan Yangtze River Bridge, the first bridge over the Yangtze River in 1957, which was opened to traffic, and the Yangtze River Bridge in Yang Sigang, Wuhan, which was opened to traffic in 2019." At present, there are 115 bridges built on the 2940-kilometer Yangtze River from He Jiangkou in Yi bin to Wu Songkou in Shanghai. According to the types of bridges, there are 27 beam bridges, 57 cable-stayed bridges, 22 suspension bridges and 9 arch bridges. According to the function, there are 9 public-rail bridges, 9 railway bridges (including 1 double-deck railway bridge, 1 railway and urban rail bridge), 4 public-rail bridges, 2 pedestrian bridges, 1 pipeline bridge, and the rest are highway bridges (including 1 double-deck highway bridge). At the same time, two new books about bridges, National Business Card-China Bridge and Yangtze River Bridge Calendar, were also launched at this bridge Expo.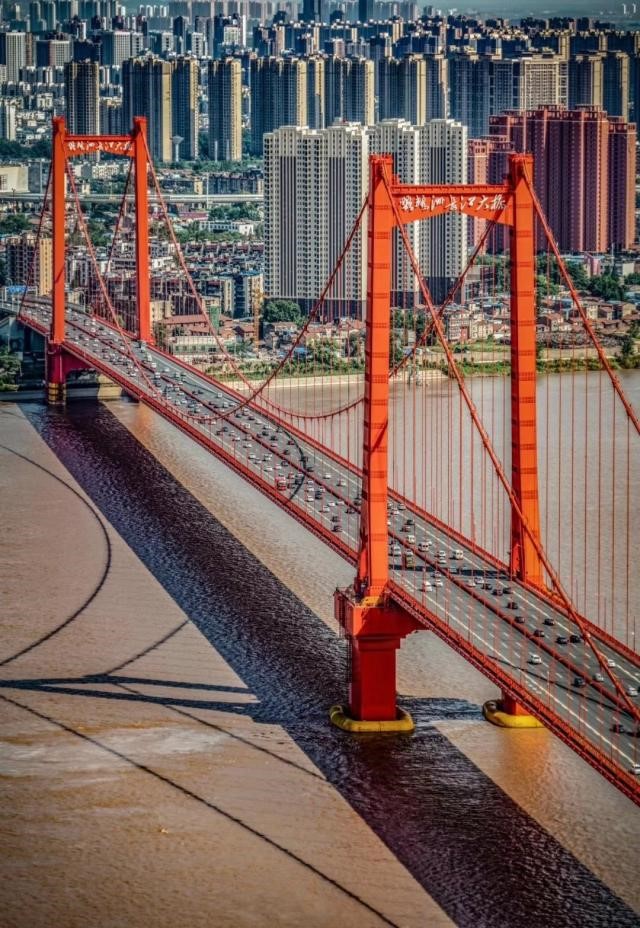 Besides, Qiao Gongzi, China's first bridge cultural and creative brand, also appeared at this bridge Expo. With the mission of "building bridge brand and spreading bridge culture", it transformed the "high cold" made of reinforced concrete into fashionable and interesting daily necessities. Two years' careful polishing, nearly 600 bridge cultural and creative products, and eight national design patents have made Qiao Gongzi a pioneer in connecting bridge culture with daily life.
It is reported that Wuhan International Bridge Science and Technology Forum was founded in 2003 and has developed into an influential science and technology event in the bridge industry. In 2017, the government intervened and took the lead for the first time, integrating industry and enterprise resources, innovating the way of holding, and taking the form of "Forum+Expo". Not only did academicians, masters and experts and scholars in the field of bridge engineering exchange at the same place, but also domestic and foreign bridge research, design, construction, supervision, consulting and related enterprises upstream and downstream of the industrial chain gathered. In 2019, while continuing the form of "Forum+Expo", China Bridge Expo also held a special talent recruitment meeting for road and bridge industry, which provided nearly 10,000 professional positions at the event site, providing a platform for bridge industry-related enterprises to absorb fresh blood and attracting students from 20 universities including Wuhan University and Hua Zhong University of Science and Technology.