Notice on Launching the First Academic Exchange Meeting of Green Building and Intelligent Building
Published on 2022-07-21 | Last updated on 2022-07-21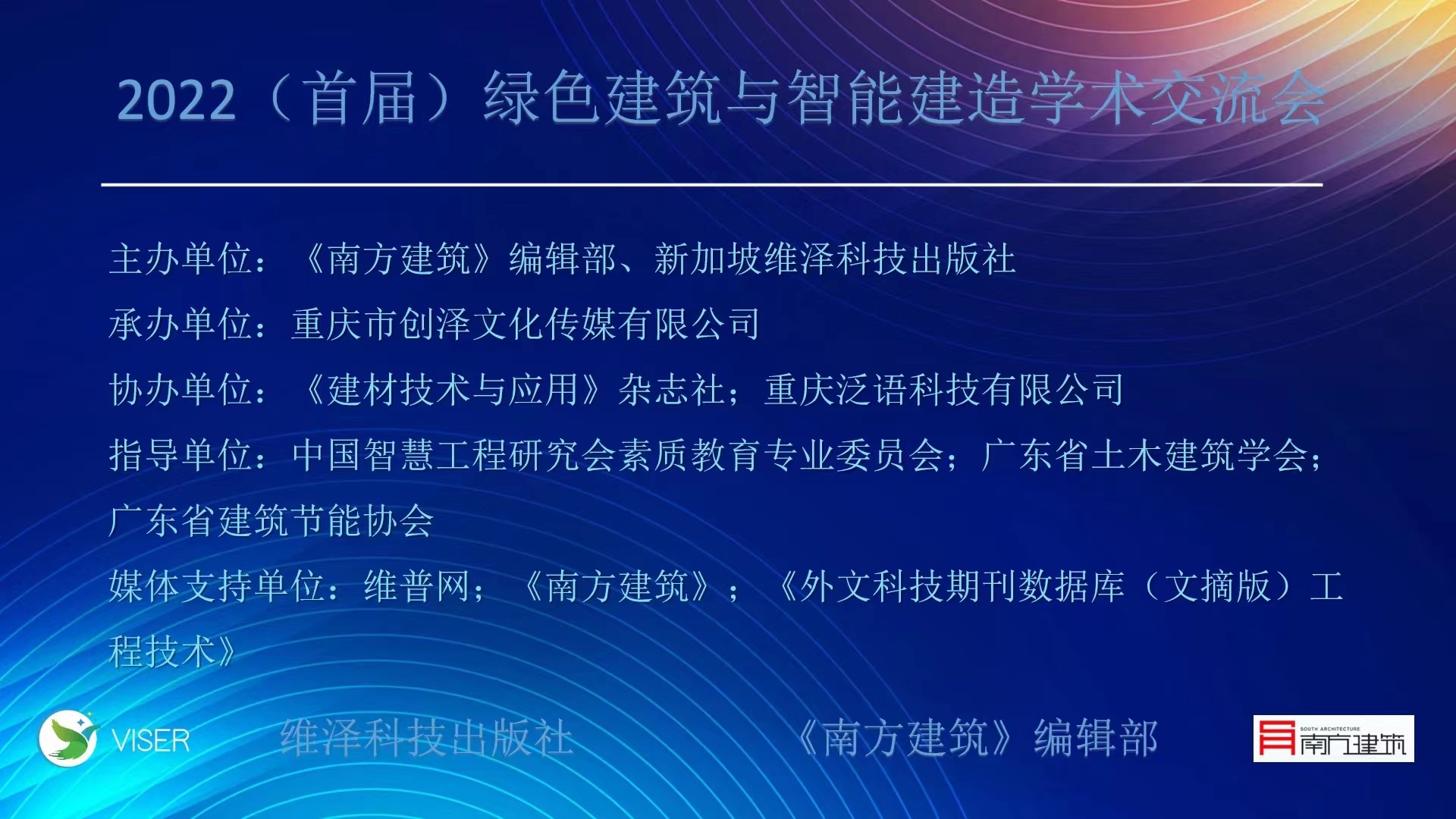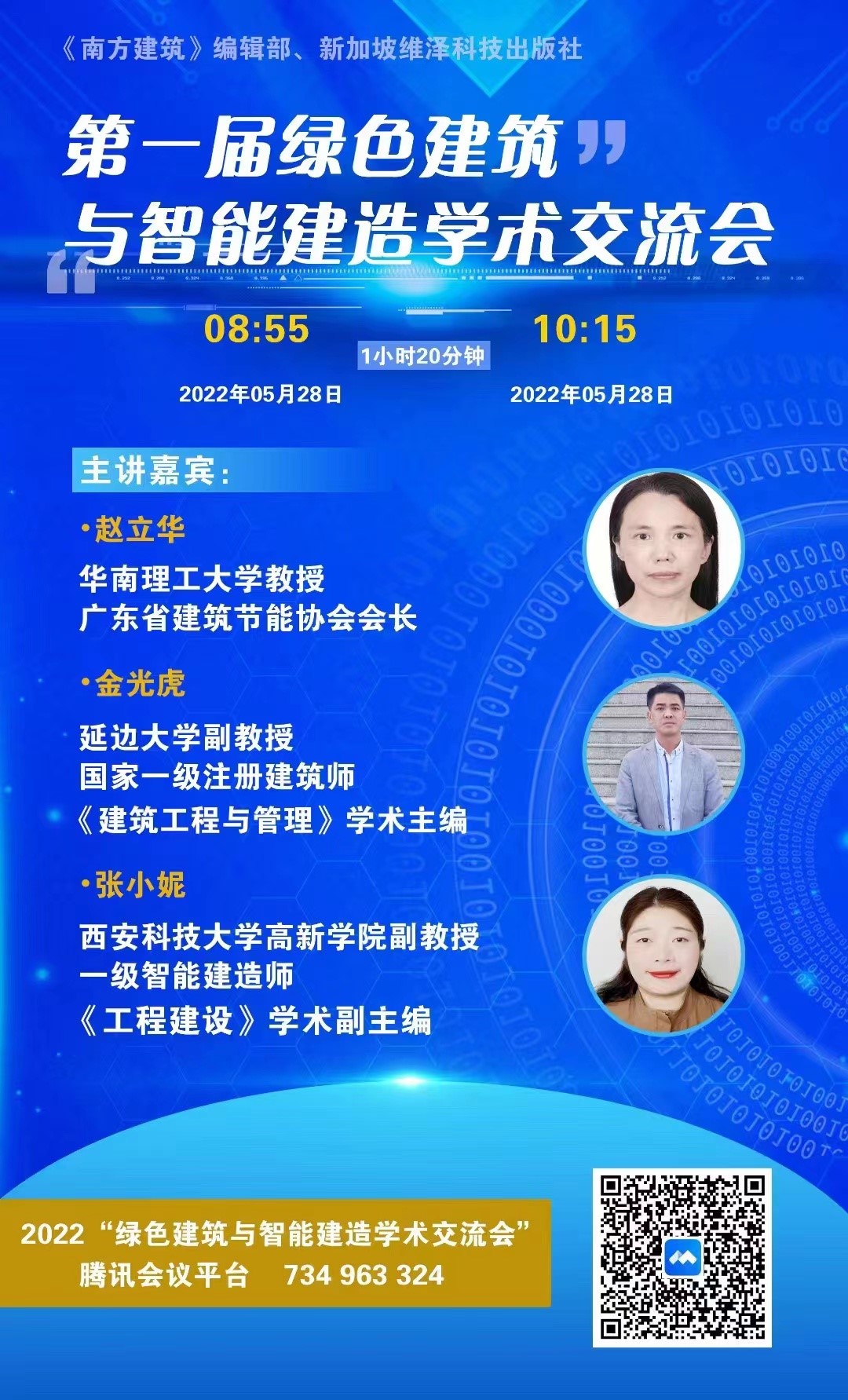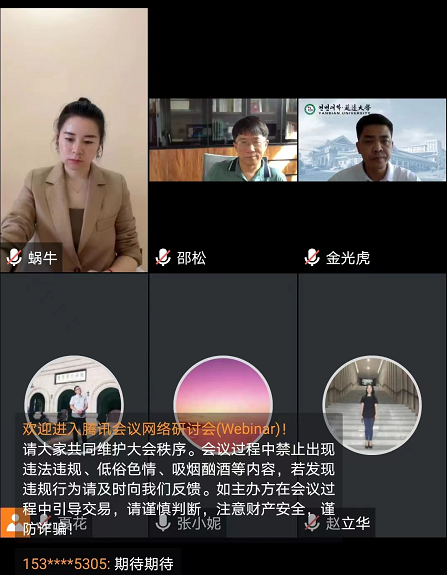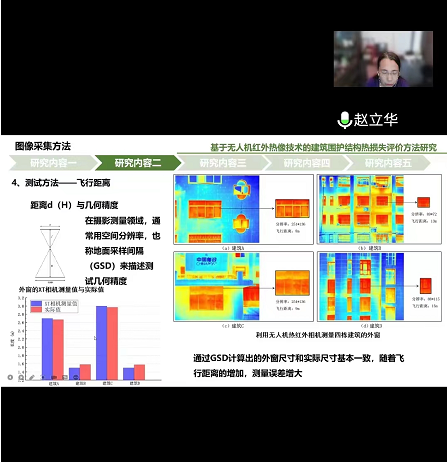 And the Ministry of Housing and Urban-Rural Development and other seven departments issued the Guiding Opinions on Accelerating the Construction of New Urban Infrastructure (J.G.F. [2020] No.73), proposing to speed up the construction of new urban infrastructure based on informationization, digitization and intelligence (referred to as "new urban construction" for short), connecting "new infrastructure" with "new urban construction", leading urban transformation and upgrading and promoting urban modernization. In order to further promote the work of "new urban construction", VIP.com, the editorial department of Southern Architecture, and Singapore Viser Technology Publishing House jointly held the "First Academic Exchange Conference on Green Building and Intelligent Building", which collected academic achievements from relevant practitioners across the country, selected outstanding achievements, published a series of albums, displayed and exchanged them, and played an important role in academic exchange platforms such as academic journals and industry associations. Promote the popularization and popularization of civil construction science and technology, and promote the growth and improvement of scientific and technical talents.
Theme: Green Urban Construction Intelligent Infrastructure
Organization
Host unit: Editorial Department of Southern Architecture; Singapore Viser Technology Press
Organizer: Chongqing Chuangze Culture Media Co., Ltd.
Co-organizer: Journal of Building Materials Technology and Application; Chongqing Fanyu Technology co., ltd
Instructor: China Wisdom Engineering Association Quality Education Professional Committee; Guangdong Civil Architecture Society; Guangdong Building Energy Conservation Association
Media support unit: VIP.com; Southern Architecture; Engineering Technology of Foreign Language Sci-tech Periodical Database (Abstract Edition)
II, the activity process
The first stage: from December 1, 2021 to April 30, 2022, declare and submit the paper results; Review the reported results of the sponsor;
The second stage: in May 2022, the organizer will publish a series of albums through the audit results; Hold seminars and summary activities on academic achievements of green building and intelligent building, and issue corresponding certificates. (Determine the online or offline form according to the actual situation)
III. Requirements for soliciting manuscripts
For details of manuscript requirements and formats, please refer to the detailed rules for manuscript solicitation. Please arrange your manuscripts in strict accordance with the listed formats.
Submissions should be unpublished original works, and the copy ratio of words should be controlled within 25%.
Award setting
The expert panel will review the outstanding achievement grand prize, first prize, second prize and third prize from each research achievement, and issue certificates.
Meeting expenses
The conference fee is 800 yuan/person. (used for article review, translation and polishing, certificate edition, etc.)
All the works that have passed the review can be included in the full-text bilingual OA of Engineering Technology of Foreign Science and Technology Periodical Database (Abstract Edition) (domestic serial number: 50-9224/TB; International serial number: 1671-5721), some outstanding achievements can be recommended to Southern Architecture for publication.
Collection account
Name: Chongqing Chuangze Culture Media Co., Ltd.
Account number: 3100 0913 0910 0057 031
Bank of Account: Industrial and Commercial Bank of China Chongqing Yongchuan Sub-branch
Name of payment comment
Contact information
Contact: Di Xin
Tel: 023-63416206
Submission email:vipwaiwen@163.com