2021 International Laminated Metal Composites Forum
Published on 2022-07-21 | Last updated on 2022-07-21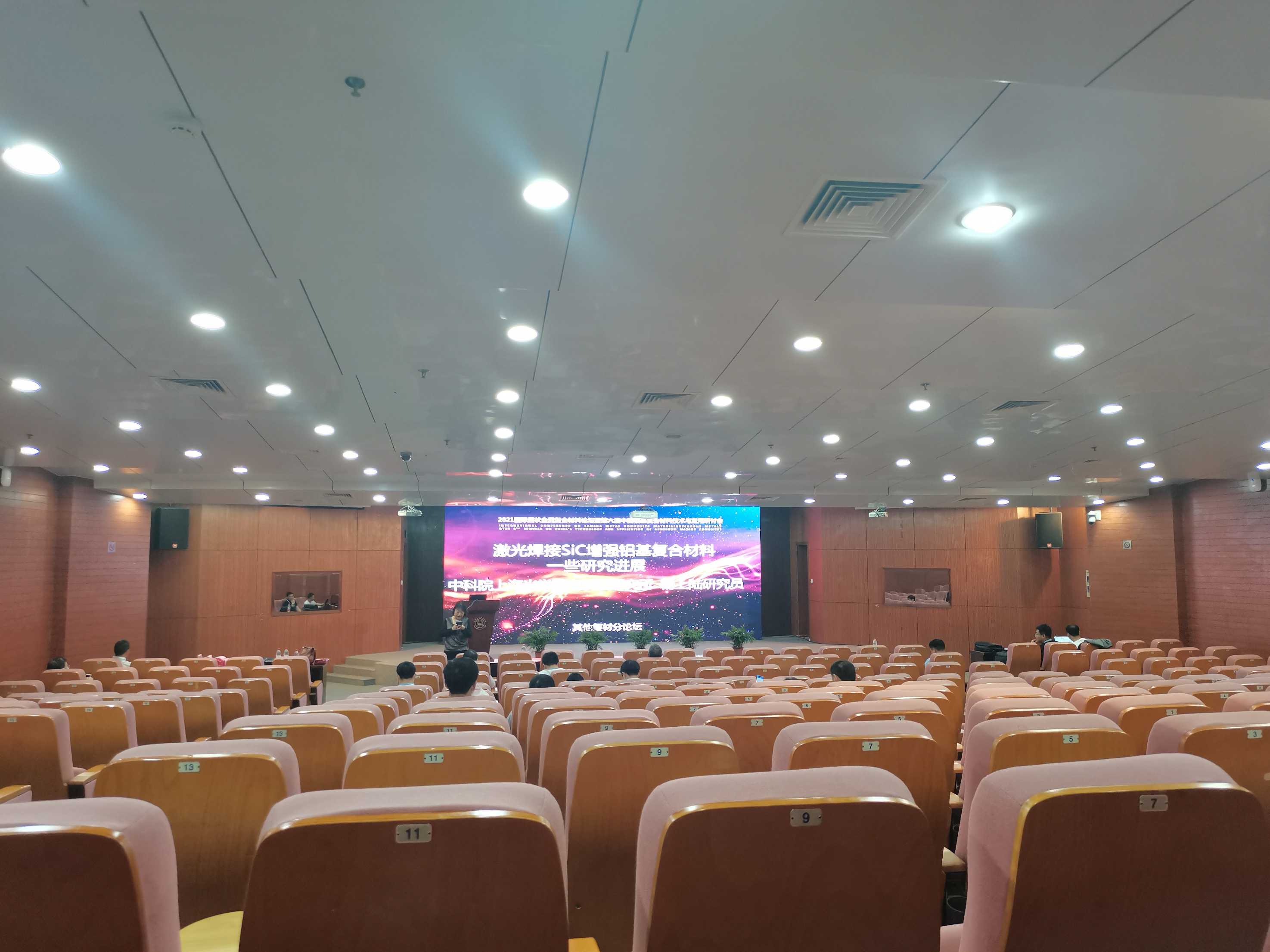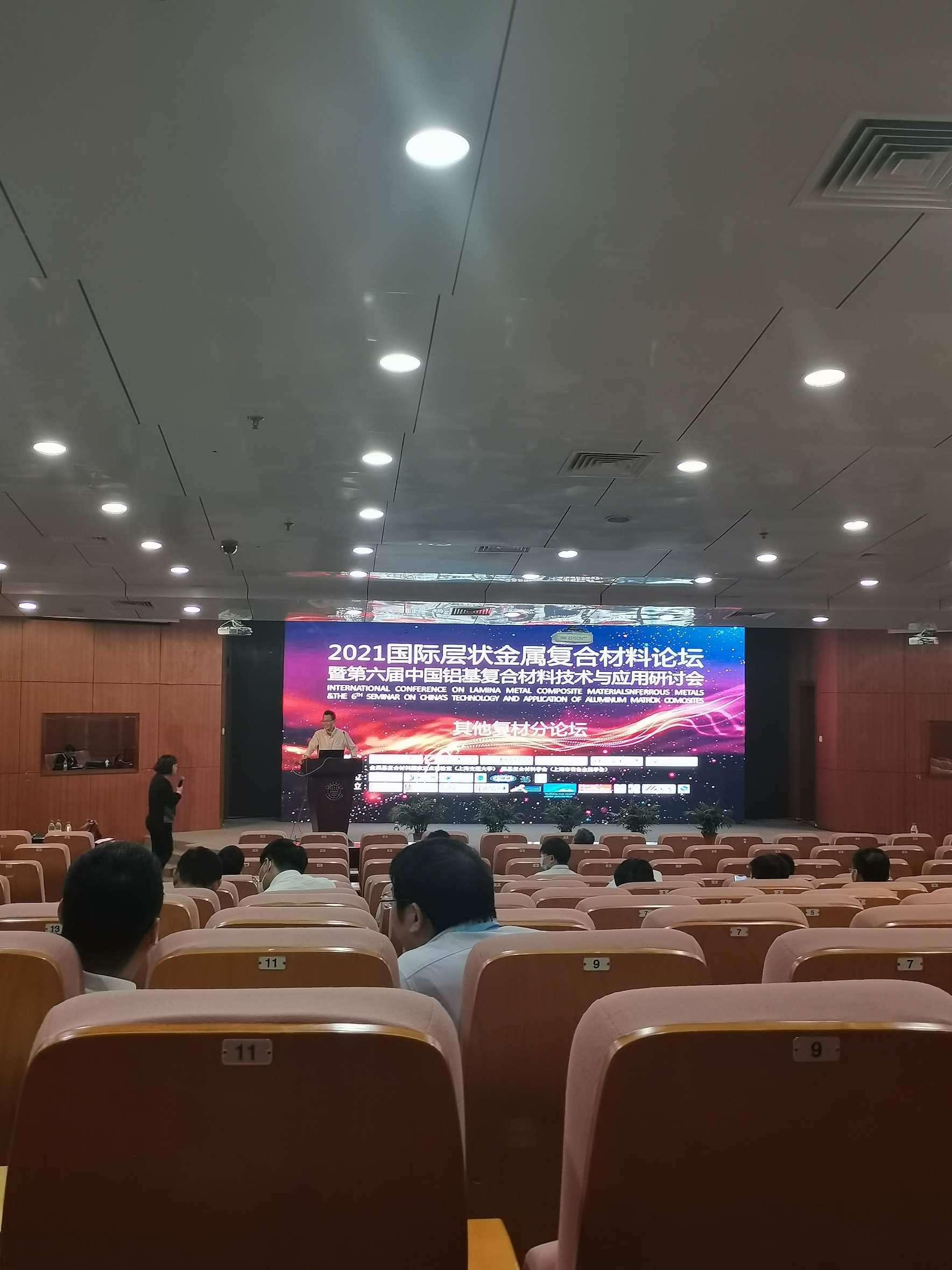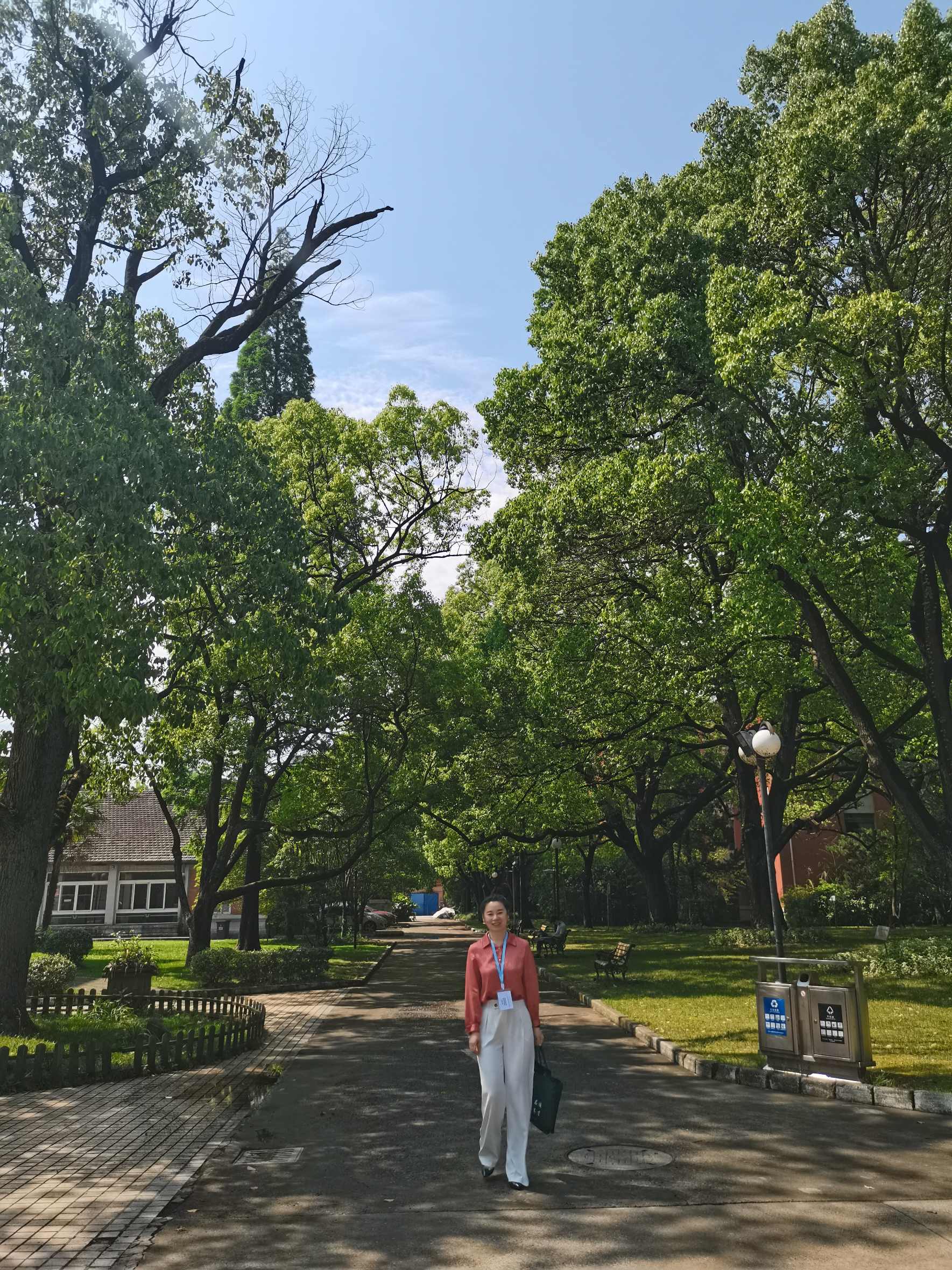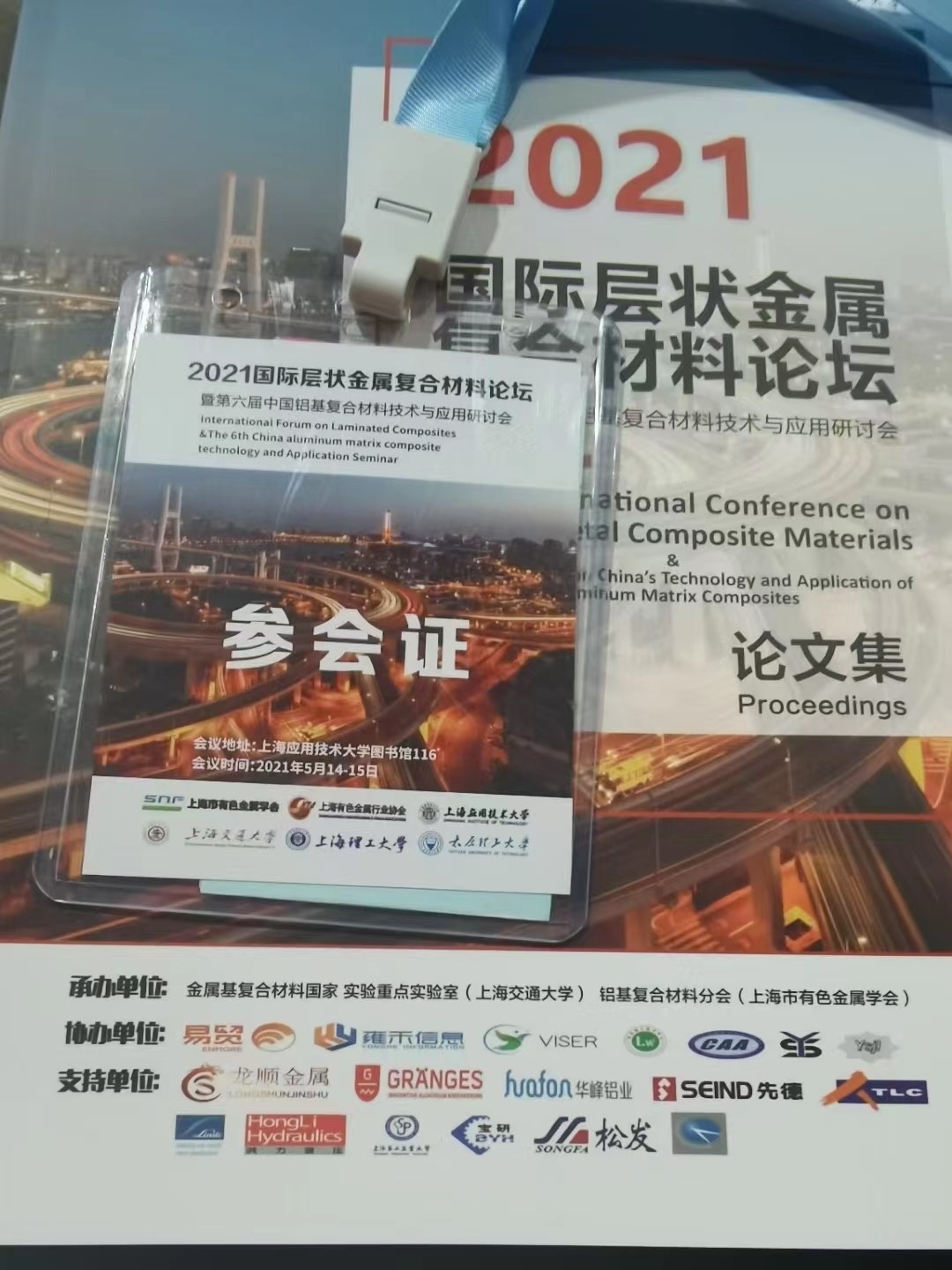 From May 14th to 15th, 2021 International Forum on Laminated Metal Composites and the 6th China Symposium on Aluminum Matrix Composites Technology and Application were held in Shanghai. This forum is sponsored by Shanghai Nonferrous Metals Society and Shanghai Nonferrous Metals Industry Association, and co-sponsored by Shanghai Jiaotong University, Shanghai Universities of Applied Sciences, Shanghai University of Technology and Taiyuan University of Technology. Viser Technologies is a co-organizer of the symposium.More than 30 well-known scholars and experts in the field of metal composite materials gave wonderful presentations, shared the cutting-edge technologies and achievements in this field, and discussed the new development, new technologies, new products, new processes and new markets of layered metal composite materials with the participants.
The application of superconducting technology will continue to expand.
Superconducting technology is regarded as a strategic emerging industry with the greatest development potential in the 21st century, and has a wide application prospect in the fields of electric power, energy, medical treatment, national defense, transportation and scientific apparatus. Among them, the application of superconducting technology in the electric power industry is expected to improve the development level of the electric power industry and promote major changes in the electric power industry, with an obvious development trend.
At the meeting, Huang Chongqi, academician of Chinese Academy of Engineering, gave a keynote speech entitled "High-temperature Superconducting Cable and Industrialization Development in China", introduced the development status, future development trend and technical innovation direction of superconducting cable, and put forward some suggestions on the development of the industry. At present, the research and development of domestic high-temperature superconducting cable has entered the third stage, that is, the research stage of high-temperature superconducting cable demonstration project. In recent years, several demonstration projects of HTS cables have been carried out in Baosteel, Xujiahui, Shenzhen, Guangdong and Tongli, Jiangsu.
Academician Huang Chongqi pointed out that the development of superconducting technology provides China with a great opportunity of "leaping development". In the future, with the continuous development of superconducting materials, low-temperature matching, cable manufacturing and other technologies and the expansion of industrial scale, the cost of superconducting cables will be greatly reduced, and the application of new superconducting power facilities such as superconducting energy storage, superconducting current limiter and superconducting transformer represented by superconducting cables will continue to expand. Especially superconducting cable has the advantages of low loss, large capacity, small volume, no pollution, etc. It is expected to be applied and popularized in engineering in power grid reconstruction and expansion, power facilities construction in densely populated areas, super-safe power grid and special occasions which are difficult to be solved by conventional technology.
New Aluminum Materials Lead Lightweight Change
It is the eternal theme of lightweight structural materials. In the aerospace field, the launch cost can be saved by 500,000 USD for every kilogram of weight loss; In the aviation field, 1% weight loss can save 3 ~ 6 million USD/year; In the field of transportation, for every 10% reduction in vehicle self-weight, fuel consumption can be reduced by 6%~8% and emissions by 5%~6%.
Wang Haowei, a professor at Shanghai Jiaotong University, introduced a new ceramic-aluminum material with completely independent intellectual property rights developed by the team-nano ceramic particle reinforced aluminum matrix composite. The new ceramic material adopts "in-situ autogenous technology", adding the basic elements of ceramics into the aluminum melt to synthesize ceramic particles, reducing the size of ceramic particles to nanometer level, breaking through the application bottlenecks of aluminum matrix composites, such as poor plasticity, strong but not tough, and difficult processing, and realizing the overall improvement of the strength, rigidity, plasticity and fatigue limit of aluminum matrix composites.
The new ceramic material has the characteristics of high strength, light weight, high temperature resistance, low shock absorption and low expansion, and is easy to work and plastic. At present, the new ceramic aluminum material has been successfully applied to the key components of spacecraft, as well as the floor support beams and aircraft skins of large passenger aircraft, which has replaced foreign products and is expected to solve the "neck sticking" problem of high-performance aluminum alloy plates in China. In addition, the new ceramic aluminum material has also been applied industrially in automobile steering knuckle, sub-frame and other parts, which can reduce the weight of the automobile itself and help it lighten.
Wang Haowei introduced that at present, the fully automatic ingot production line with an annual output of 23,000 tons of new ceramic and aluminum materials, 27,000 tons of semi-continuous ingot production line, 500 tons of casting and rolling rod production line and 100 tons of milling production line have been built, and they have the annual production capacity of 1,000 special casting parts, 30 tons of precision castings, 800,000 pistons, 260,000 sets of battery trays and other auto parts. 200,000 sets of subframe production lines are also planned to reach production this year. The second-phase automobile lightweight parts production line and automatic piston production line are also under construction.
Strengthen basic research
Expand the application of connection technology
Basic research is the source of scientific and technological innovation, and the long-term accumulation of basic research has laid a reliable foundation for the innovation and development of new materials. For many years, the team of Professor Zhang Di, State Key Laboratory of Metal Matrix Composites, Shanghai Jiaotong University, has devoted itself to the theoretical research and scientific experiments of metal matrix composites. In recent years, the laboratory has put forward the configurational composite theory of high strength and toughness metal matrix composites by constructing the thermodynamic and adhesive work model of multi-component system phase generation and deformation mechanism step by step from single component, and has introduced the configurational composite of nano-carbon reinforced aluminum-based micro-nano brick, which has been widely used in aviation, aerospace and national defense fields.
Technology is the key for dissimilar materials to form a connection structure, and the development and application of new technologies continuously provide new technical guarantee for the connection of dissimilar materials. In this forum, Harbin Institute of Technology and Shanghai Institute of Optics and Fine Mechanics, Chinese Academy of Sciences, which are specialized in welding technology, were specially invited to give lectures on new technologies for joining dissimilar metal materials, such as laser welding, electron beam welding and ultrasonic welding, which provided an effective guarantee for participants to expand new applications of layered metal composites.
Coexistence of challenges and opportunities, promising prospects for development
After more than 20 years of research and development, metal matrix composites have made rich achievements in preparation methods, production equipment, composite theory research and application development, but they are also faced with challenges such as unbalanced quality development level, serious homogenization and insufficient high-end production capacity. Some high-end materials still rely on imports.
Liu Tingting, a member of the Metal Composite Branch of China Building Materials Federation, pointed out that although China's aluminum-plastic board production has accounted for more than 95% of the world's total, and China is also the world's largest producer and consumer of aluminum veneers, there are still some products such as continuous anodized aluminum coil, wide titanium-aluminum coil and copper-aluminum composite coil, which rely heavily on imports.
Yao Dawei, Ph.D. of Shanghai Cable Research Institute, pointed out that at present, there is a significant gap between China and the international advanced level in the aspects of high purity metallurgy of key high-performance conductive materials such as ultra-pure copper-silver alloy for precision electronic devices, gold-silver composite bonding wire for electronic packaging, and nickel-chromium precision resistance alloy, etc., which has become one of the main bottlenecks restricting the development of China's electronic information industry.
With the development of new generation information technology and emerging industries, the requirements for composite materials are also increasing. Yao Dawei said that the next five years will be a crucial period for the country to implement high-quality development, adjust the industrial structure and promote the transformation and upgrading of the manufacturing industry. The development of the new generation of information technology, aerospace equipment and other fields has provided a broad market space for the metal composite material industry, and also put forward higher requirements for the quality and performance of materials and support capabilities. "On the basis of closely tracking the international research progress, it is necessary to promote the research of domestic high-performance copper alloy materials, dig deep into the properties and characteristics of materials, give full play to the advantages of materials' properties and expand the application fields." He said.
Shang Zhengping, general manager of Jiangsu Zhongse Composites Co., Ltd. pointed out that the layered metal matrix composites industry needs to further strengthen the basic research and application development, as well as the combination of basic research and actual production, take the market demand as the guide, and promote the industrialization of laboratory technology research and the upgrading of existing production technologies, continuously improve the quality and international competitiveness and influence of layered metal matrix composites in China, and provide guarantee for the rapid development of strategic emerging industries. "The next decade must be an era when composite materials and new technologies rise together." He said.
Peng Huihong, Chief Executive Officer of the Organizing Committee of this Forum, expressed the hope that the in-depth discussion of technological innovation, new material application, process technology optimization, upgrading of production equipment and the development trend of material application in the field of aluminum-based composites in this Forum will promote the development of manufacturing technology of metal composites, including layers, the acceleration of industrialization and the wide application of new products all over the world.